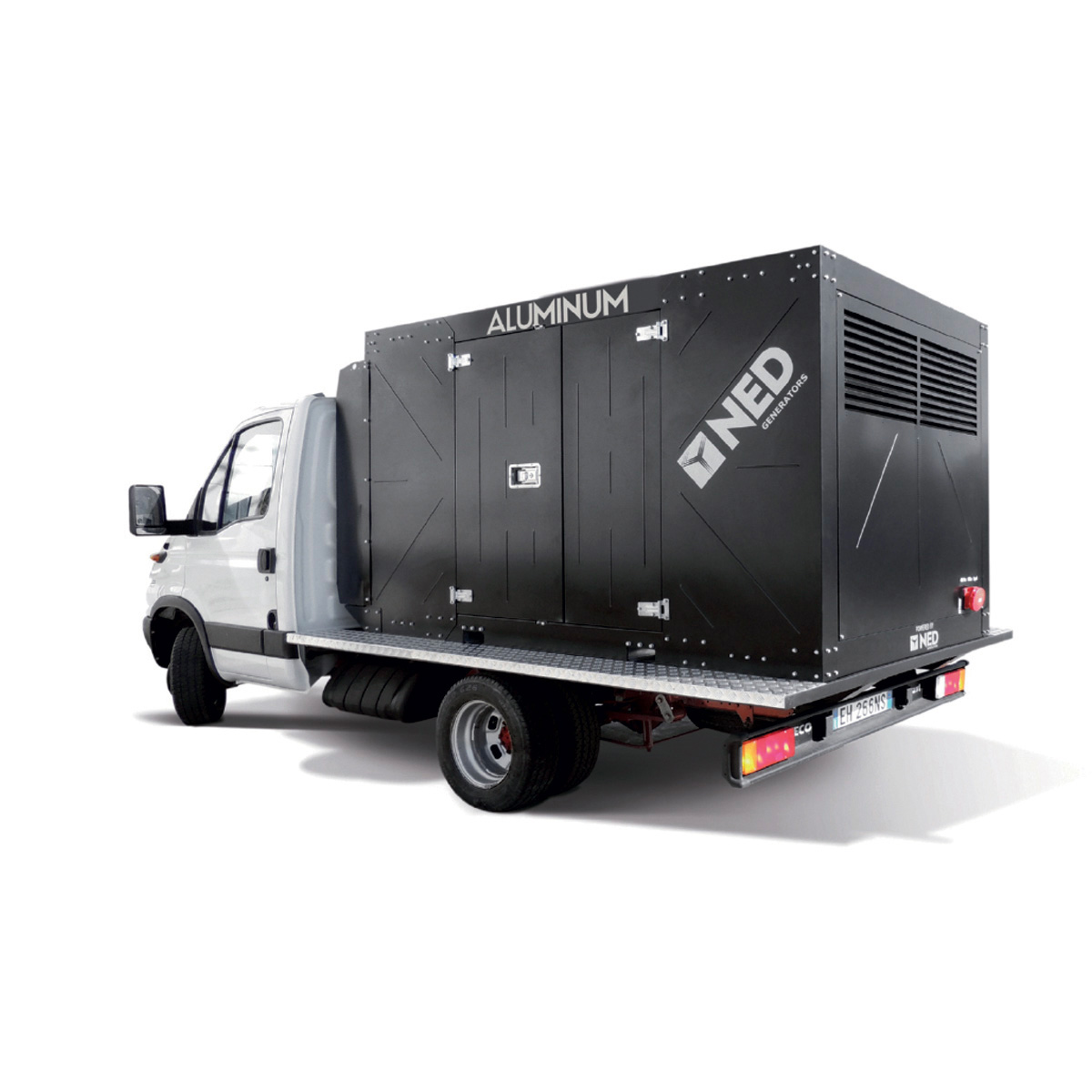 The power of lightness
Save up to 40% weight with aluminium alloy structure and soundproofing.
Rely on its excellent resistance to corrosion which guarantees durability and beauty.
Choose the size, engines and accessories of your Italian genset made to measure.
ALUMINIUM is the top of the range of NED power generators.
The structure and soundproofing made of aluminum alloy allows to save on these components 40% of weight compared to steel, making it easier to move the generator set and its placement on light vehicles, such as pick-ups.
Aluminium also has excellent resistance to corrosion, making it ideal, for example, near the sea.
The entire structure and the hood are made without any type of welding, thus allowing maximum design modularity and making it easy to maintain or replace the equipment that makes up the hood.
All this, combined with a technologically advanced management system such as iGEN, makes this product the solution to various problems and needs on the world market.
Your genset made to measure.
ALUMINIUM can be realized on request with completely customized engines and accessories and set-up according to the specific needs of each customer.
Technical characteristics
1
Special solutions
Innovative solutions to take the energy you need everywhere, integrating conventional and innovative technologies.