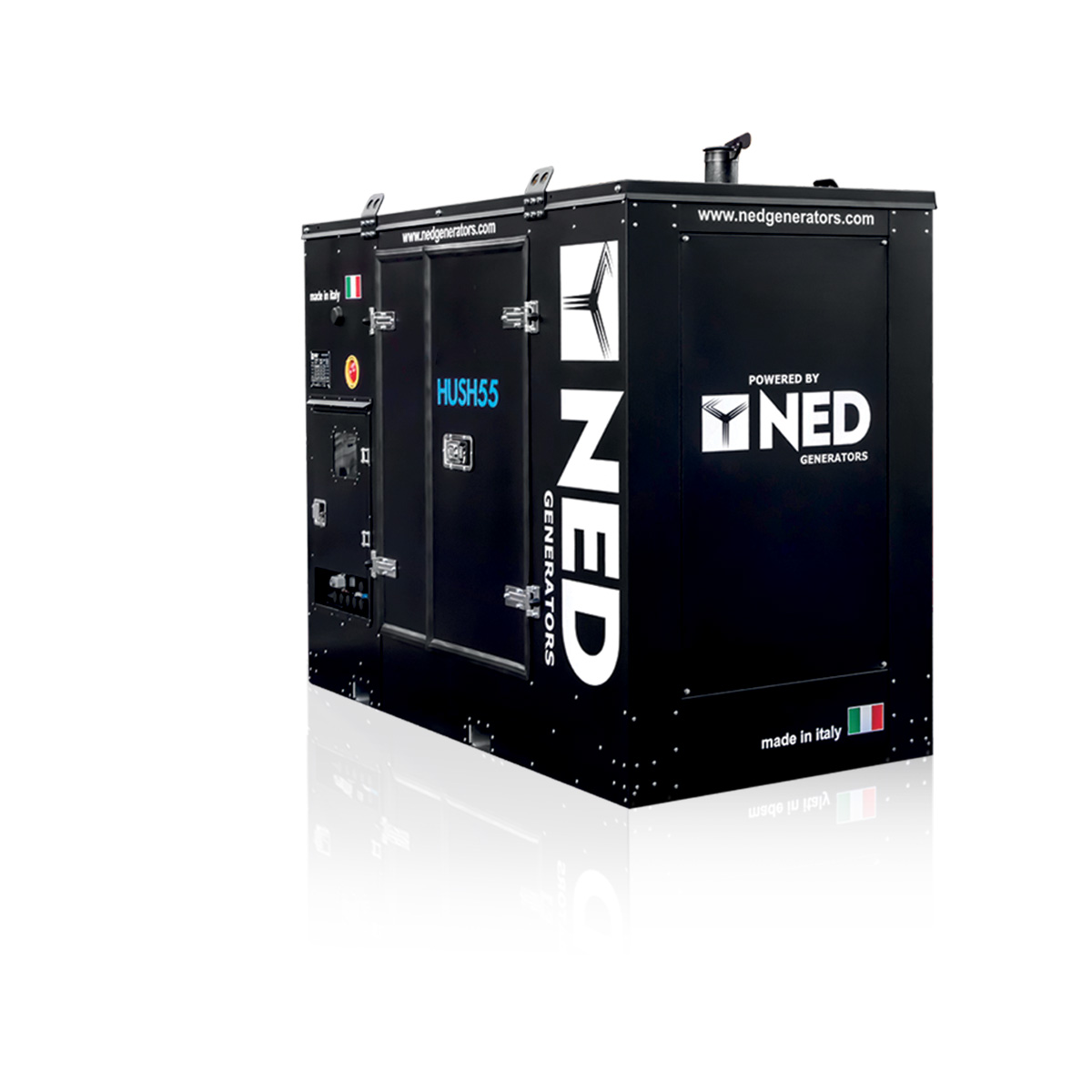 Now more silent than ever
HUSH is the top of the range of NED power generators, ensuring maximum performance with minimum noise emissions.
Soundproofing up to 48db(A).
HUSH is the power generator that for years has set the world soundproofing standard, reducing noise emissions to 55db(A) sound pressure at 7 meters, thanks to our exclusive solutions that drastically reduce residual noise.
HUSH is now available in the further improved version that achieves absolute excellence with 48db(A) at 7 meters, ensuring a complete solution to the problem of noise pollution, thus allowing constant use in city centers both during the day and at night, even in the quietest residential areas.
The entire structure in cold galvanized steel and the canopy are made without any type of welding, thus ensuring maximum durability over time.
Thanks to the project modularity, it's also easy to maintain or replace the single components.
Your italian genset completely made to measure
HUSH can be realized on request with completely customized engines and accessories and set-up according to the specific needs of each customer.
Technical characteristics
1
Film and television industry
Hyper-silent and high-performance generators to bring all the energy you need to the set, without stealing the scene from the actors.